Offshore wind energy has great potential to contribute to the energy security goals of Việt Nam, according to deputy head of the Party Central Committee's Economic Commission Nguyễn Đức Hiển.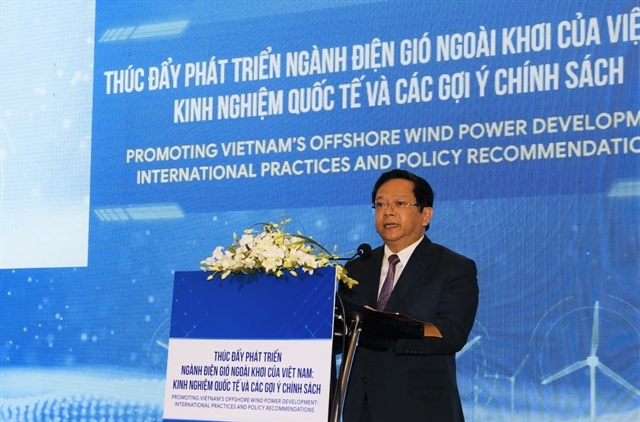 Deputy head of the Party Central Committee's Economic Commission Nguyễn Đức Hiển. — VNA/VNS Photo Trần Việt
In a recent interview with the media on the sidelines of a workshop on offshore wind energy development in Hà Nội, deputy head of the Party Central Committee's Economic Commission, Nguyễn Đức Hiển talks about the progress of Power Development Plan VIII and the implementation of Resolution 55 of the Politburo on orientations of the Việt Nam's National Energy Development Strategy to 2030.
Resolution 55 serves as a critical guide for Việt Nam's energy development until 2030. How has it been implemented and how has offshore wind energy been developed in the country?
It has been three years since the Politburo issued Resolution 55. The Party Central Committee's Economic Commission has been closely monitoring the implementation of this resolution, which includes the development of frameworks and policies for offshore wind energy in Việt Nam. This is an entirely new industry in the country, requiring a comprehensive approach to identify a development model and establish the necessary frameworks and policies.
At this early stage of offshore wind energy development in Việt Nam, we are still in the process of learning from international best practices. We greatly value the insights, opinions, and experiences shared by experts from Denmark, the Global Wind Energy Council, and other international sources. These contributions will be invaluable as we work towards achieving our goal of developing offshore wind energy in Việt Nam.
The Commission will gather the information and discussion from the workshop and incorporate them into our assessment report and work with relevant authorities to have timely directions to perfect the policies.
How will the development of offshore wind energy contribute to energy security?
Maintaining energy security has always been a top priority for Việt Nam, given its reliance on energy imports. As part of its economic growth targets for the 2021-30 period, Việt Nam aims to transition into a high-income country by 2030 and a developed, high-income country by 2045. Achieving these goals will require significant investments in energy, with projected investment growth in the energy sector estimated to be 1.5 to 1.8 times higher than the overall economic growth rate.
The demand for energy investment in Việt Nam is significant, and traditional sources of energy are limited due to finite resources. As a result, there is a pressing need to shift towards renewable energy sources, including offshore wind energy, which offers several advantages. Firstly, offshore wind energy can serve as an essential base load power source, ensuring the stability and reliability of the entire energy system. Secondly, the decreasing costs associated with offshore wind energy make it an increasingly attractive option. Technological innovations in this sector have helped to significantly reduce costs, making it a more feasible and cost-effective alternative to traditional energy sources.
In the past ten years, the cost reduced by 60 per cent. This shows the great potential of offshore wind energy, contributing to the energy security goals of Việt Nam.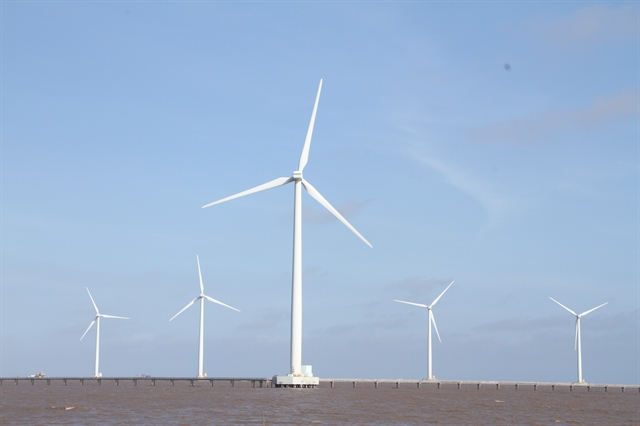 An offshore wind energy project in the southern province of Bạc Liêu. — VNA/VNS Photo Chanh Đa
The Power Development Plan VIII was initiated in 2021 but after more than two years, it hasn't been approved yet. So what will the Commission to do push the progress of the plan?
Under the resolution, relevant government offices and authorities are requested to develop national energy development strategy and finalise the Power Development Plan VIII (PDP VIII).
The progress of the PDP VIII has been quite slow and we are currently working to understand the causes of this delay. The Commission will continue to work with competent authorities, ministries and agencies, especially the Ministry of Industry and Trade to ensure the PDP VIII is submitted to the Government in a timely manner.
This planning document is of utmost importance, as it serves as the foundation for implementing energy investment projects and achieving national energy security goals. As such, we are closely monitoring and guiding the implementation of Resolution 55. It is very important to expedite the approval of PDP VIII to accelerate energy investment and development. — VNS
Crucial guide for Việt Nam's energy development Issued in February 2020, Resolution 55 of the Politburo is a crucial guide for the energy development of the country. The Resolution sets out targets and solutions to ensure national energy security and a sufficient, stable supply of high-quality energy at an affordable price for rapid and sustainable socio-economic development.Under the Resolution, Việt Nam aims to develop a transparent and competitive energy market in line with socialist-oriented market economy. Accordingly, the country will have renewable energy account for 15-20 per cent of the total primary energy supply in 2030 and 25-30 per cent by 2045.One of the tasks set out include formulating breakthrough mechanisms and policies to encourage and promote remarkable development of renewable energy sources with priority of wind and solar power for electricity generation. — VNS